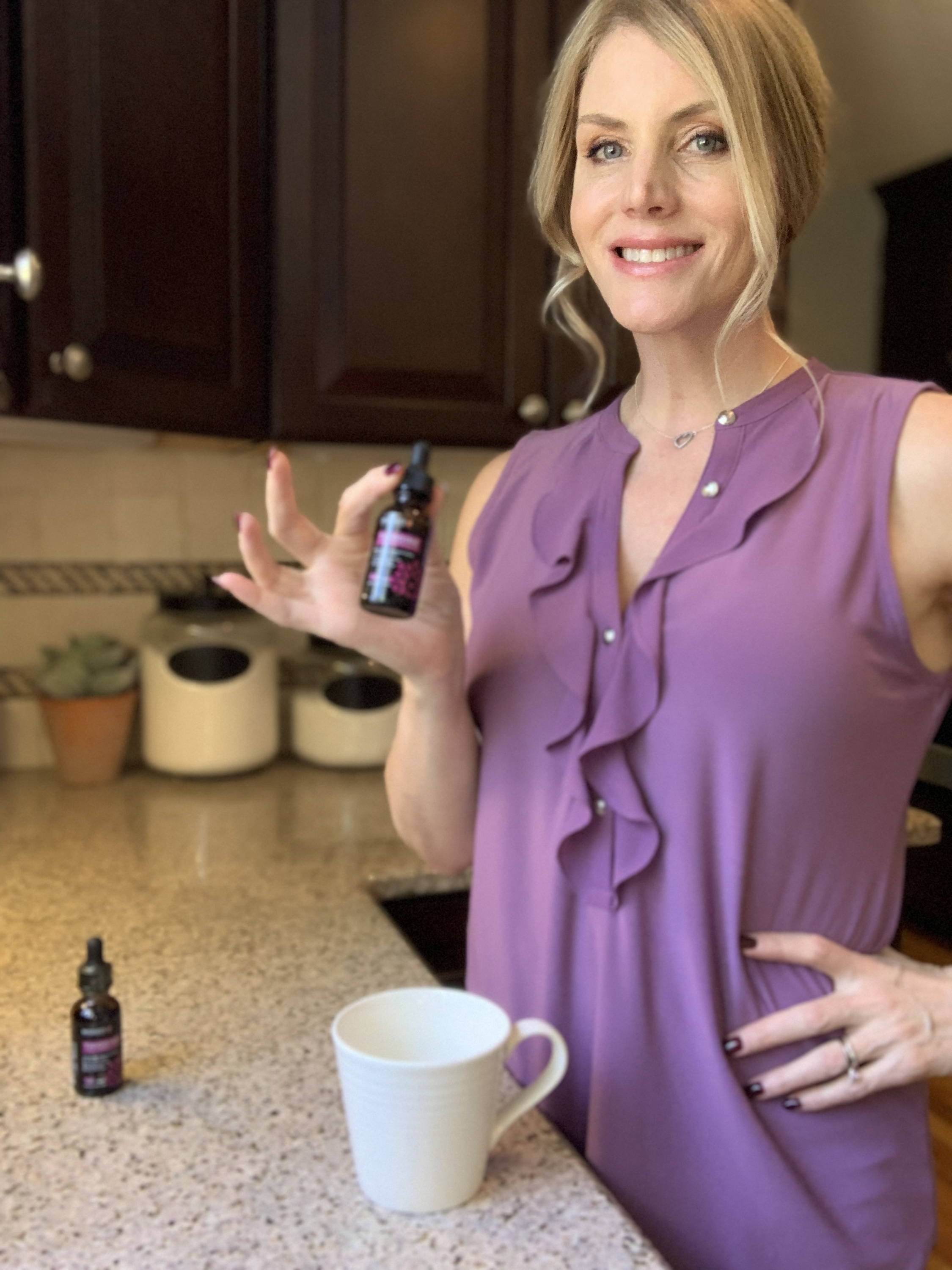 Thanks so much for visiting my store. Let me tell you, I'm a HUGE NERD when it comes to thyroid health and iodine. That's because I suffered from undiagnosed hypothyroidism for 35 years of my life before I finally found answers.
It's my personal mission to provide resources, education, and products to help you enjoy the energy, metabolism, and wellbeing that comes with happy thyroid.
If I've learned anything about thyroid health over the last fifteen years as a patient and advocate, it's this:
People don't need to suffer with slow metabolism, exhaustion, and brain fog. Many of us come to accept it as normal, not knowing we could feel more energized, focused, and happier. I've been there, too!
If you're someone who is struggling with these issues, I would love to help you feel better. Please know, I never want to sell you something that isn't right for you which is why education is a huge part of my work. I will share everything I've learned to help you reach your health goals faster.
First, here are a few tips you will want to know:
Hypothyroidism isn't always detected in lab results
As many as one in eight women will suffer from a thyroid condition
Iodine deficiency is a leading cause of thyroid issues and goiter
Are you ready to take the next step in your journey? Let's go!
DISCOVER THE NUTRIENTS YOU'VE BEEN MISSIN
G
THOUSANDS OF CUSTOMERS HAVE EXPERIENCED THE ENERGY, METABOLISM, AND MENTAL FOCUS THAT COMES WITH A HAPPY THYROID.