Living with Symptoms of Hypothyroidism?
You are not alone in wanting to counteract the symptoms of Hypothyroidism, including slow metabolism, fatigue, and brain fog. These issues are much more common than you'd think. As many as 75% of people with low thyroid function may go undiagnosed due to unreliable thyroid testing and suffer from unexpected weight gain, low energy, and brain fog. (1)
That's what happened to me. For the first 35 years of my life, I suffered from slow metabolism, fatigue, and brain fog due to undiagnosed Hypothyroidism. The problem wasn't my diet, exercise, or neglecting my body. I lived a healthy lifestyle. The real problem was TSH lab testing didn't detect my thyroid condition, and doctors didn't check for mineral deficiencies.
By the time I became a mom, my body was a mess. I struggled with a 45-pound weight gain, fatigue, and brain fog (along with dozens of other symptoms).
Finally, I reached a turning point where I was sick and tired of feeling sick and tired. I wanted a better future, and I wanted to love my body. That's when I took charge of my health and started asking, "why do I feel this way" and "what can I do?"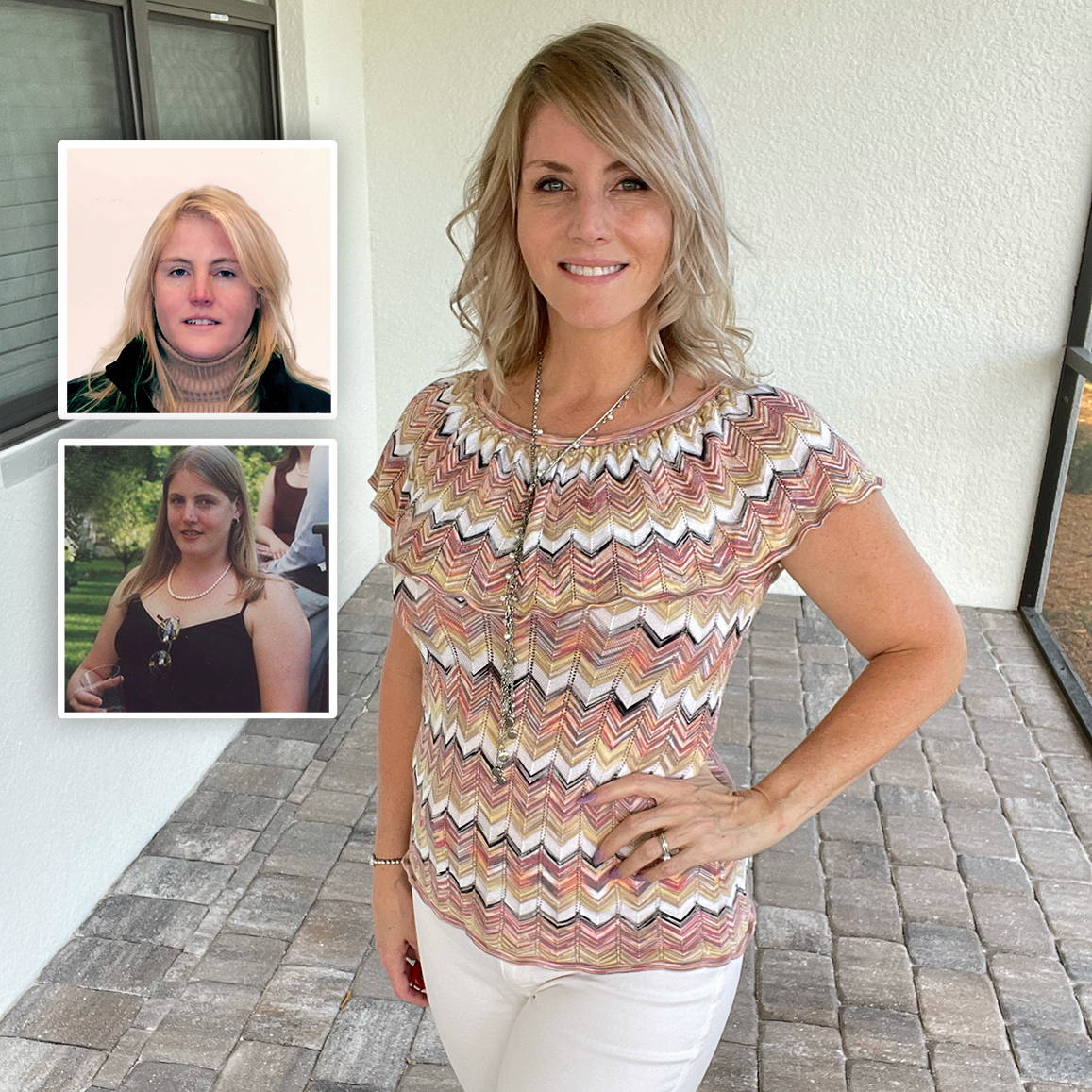 That's how I discovered cellular-level mineral deficiency had affected my thyroid hormones, metabolism, energy, and focus. The problem wasn't me. It was the mineral deficiency and low thyroid hormones.
If you're suffering from symptoms of Hypothyroidism, like me, the good news is that we have answers and can help you. Our mineral-based thyroid supplements and coaching have helped thousands of people increase metabolism, energy, and focus. The minerals are potent, naturally derived, and designed to help restore and optimize thyroid hormone levels throughout your body.
Many people struggle with slower metabolism because they lack the minerals to produce and convert thyroid hormones.
Increased metabolism and weight loss is a goal shared by 91% of the respondents to our Thyroid Symptom Quiz. Our custom-formulated selenium supplement, Thyroconvert, is designed to help you achieve this goal. Thyroconvert provides the mineral support to help your body naturally convert T4 thyroid hormone into active T3, which regulates metabolism. Its powerful, organically-sourced ingredients feed the three metabolic pools in the body to support the function of selenoproteins, inflammation, and oxidative stress. They naturally stimulate the conversion of T4 into active T3 for optimal metabolism and weight loss.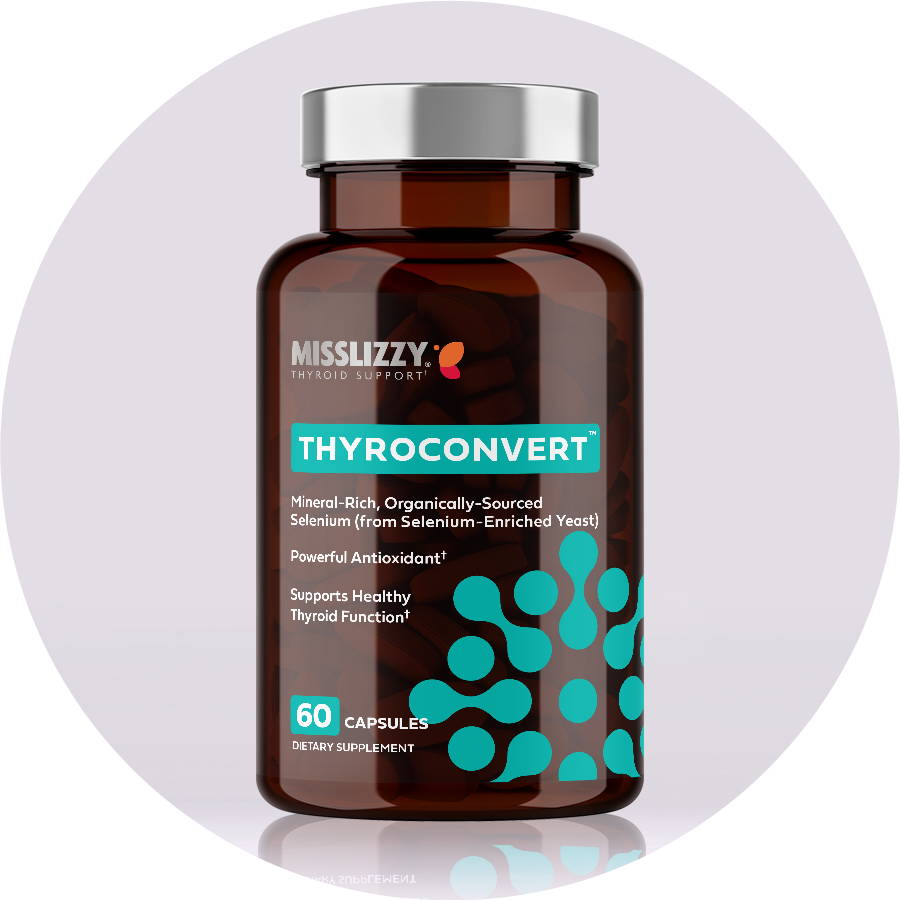 Many people feel like you do about fatigue and sleep.
Almost 95% of our Thyroid Symptom Quiz respondents feel tired most of the day, even after eight hours of sleep, and desire more energy. Chronic stress, undiagnosed hypothyroidism, impaired T4 to T3 conversion, hormone imbalances, and mineral deficiency contribute to adrenal exhaustion, which can further affect thyroid function. The adrenal glands help maintain hormone balance through Cortisol, Aldosterone, DHEA, Estrogen, and Progesterone secretion. Halodetox provides the mineral support to help your adrenal glands maintain energy, regulate blood sugar and blood pressure, strengthen immune function, maintain muscle strength and reduce muscle pain. Halodetox is a naturally derived, toxin-free salt powder that quickly dissolves in water to help restore electrolytes, hydration, and adrenal balance for steady energy throughout the day.†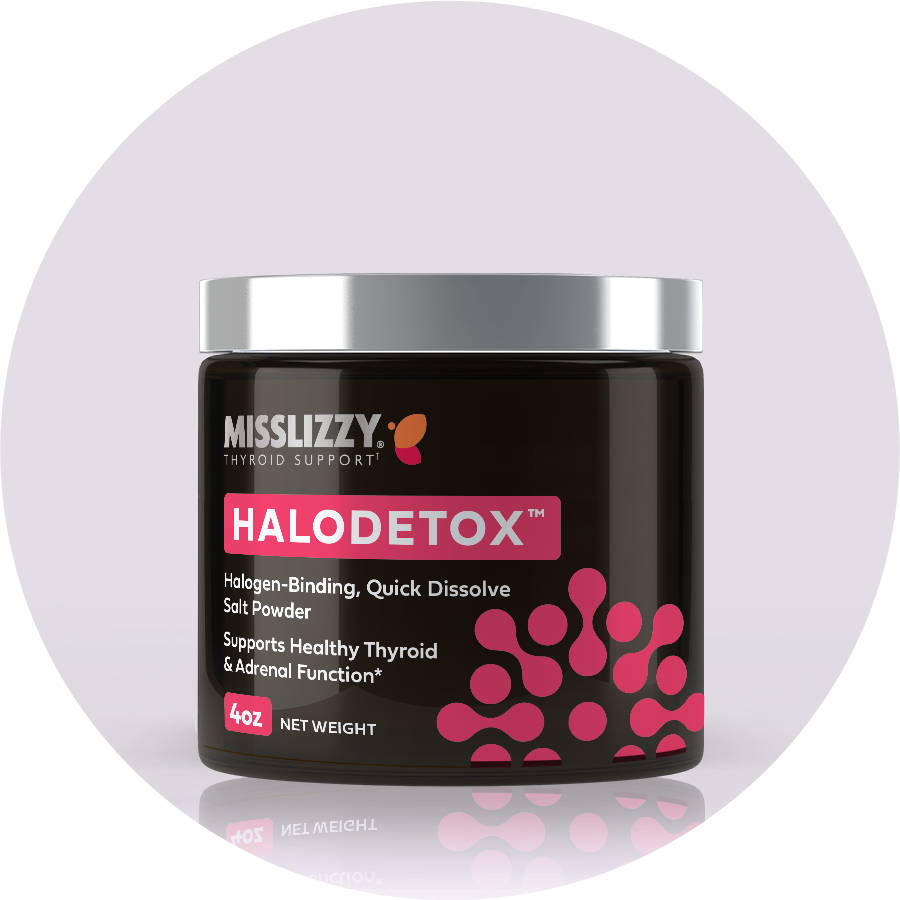 People often struggle with focus, fatigue, dry skin, and dry hair.
Over 82% of our Thyroid Symptom Quiz respondents said they struggle with brain fog, and 93% said they need a nap to get through the afternoon. 65% said they suffer from extremely dry skin or hair. These are all common signs of iodine and iodide deficiency. Our custom-formulated iodide and iodine supplement, Thiodine, is specifically formulated with high-potency iodine and iodide to help you achieve these goals (and more). It provides the mineral support to help your thyroid produce hormones that improve energy and metabolism, brain function for improved focus, and cell regeneration of the hair, skin, and fingernails. Thiodine is a high-potency, deep-earth sourced mineral that feeds the iodine receptors in the thyroid and glands throughout the body to help with hormone balance, inflammation, and detox for improved focus, energy, metabolism, skin and hair.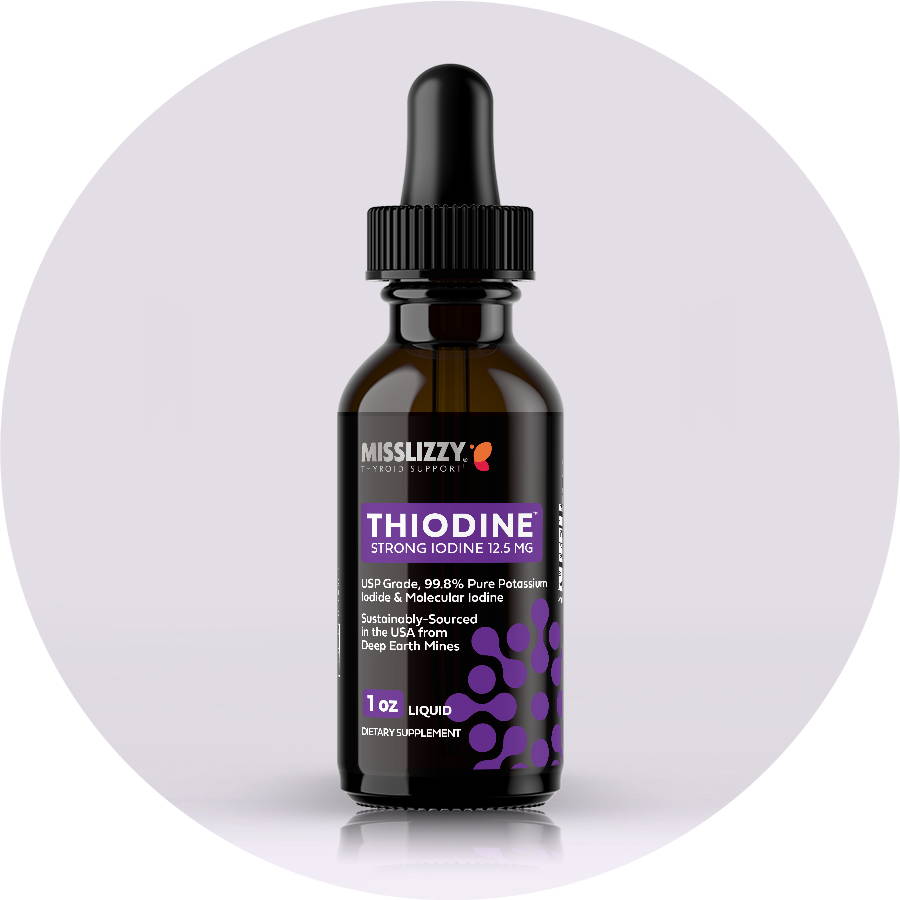 Let us help you reverse any unwanted symptoms
Our mineral supplements are clean and naturally derived to help increase our bodies' natural capacity without stimulants, caffeine, or harmful toxins that can damage the thyroid or adrenal glands. The minerals help to restore nutrients required for homeostasis, hormone balance, and hydration. You can look forward to bringing your body into balance and enjoy renewed energy, improved metabolism, better focus and more. See your recommendation below.